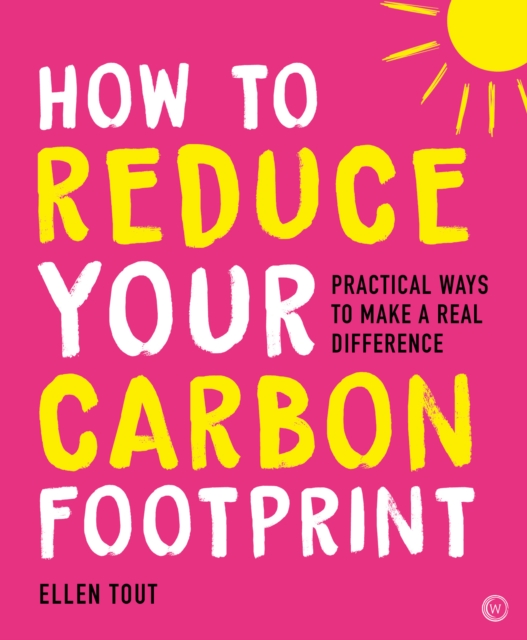 How to Reduce Your Carbon Footprint
The ultimate guide to minimizing your impact on the environment, with hundreds of practical ways to help combat the climate crisis.
HUNDREDS OF PRACTICAL WAYS TO HELP COMBAT THE CLIMATE CRISIS! Turn over a green leaf in every aspect of your life with this comprehensive guide. Packed with practical, reliable and up-to-date advice about making achievable and sustainable changes, this book shows you can cut carbon by: HEATING AND COOLING YOUR HOUSE INTUITIVELY by using a smart thermostat or plugging your chimney MANAGING DEVICES AND ELECTRONICS by unplugging unused chargers or passing along your old phone COOKING, WASHING AND CLEANING SMART by frying with small pans, defrosting the freezer regularly or washing your car with rainwater GARDENING ACCORDING TO NATURE by participating in No Mow May or by creating your own green roof SHOPPING AND TRAVELLING CONSCIOUSLY by becoming a "locavore" or supporting low carbon resorts CHANGING FINANCIAL HABITS by investing in the future or buying services rather than products Everywhere you look, there's a way to help the planet. Whether it's a simple change of habit or a forward-thinking home improvement project, you'll find plenty of suggestions to improve your bank balance, your health and your eco-karma.
Format:
Paperback / softback
Publisher:
Watkins Media Limited
Published Date:
12/7/2022
Dimensions:
170mm x 140mm
Category:
Green lifestyle & self-sufficiency
RRP: £10.99
Format: Paperback / softback
ISBN: 9781786786487
---