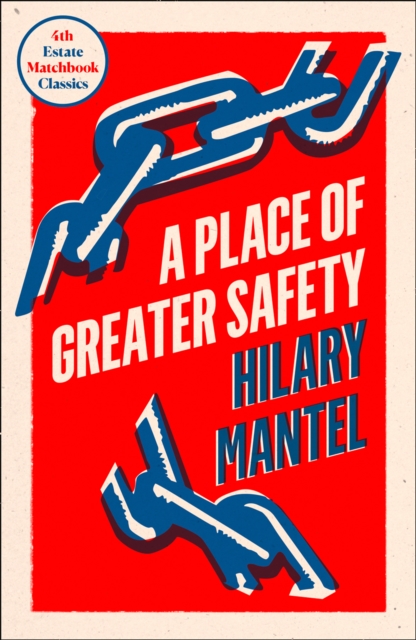 A Place of Greater Safety
From Shelf: Dame Hilary Mantel 1952-2022
An extraordinary work of historical imagination - this is Hilary Mantel's epic novel of the French Revolution.
One of the ten books - novels, memoirs and one very unusual biography - that make up the 4th Estate Matchbook Classics' series, a stunningly redesigned collection of some of the best loved titles on our backlist.
1789: as Revolution sweeps through France, three obscure young men step into the harsh light of history.
Georges Jacques Danton has a prize fighter's build, a sharp lawyer's brain, a consuming ambition. Camille Desmoulins, charming and erratic, is a writer of genius with a taste for violence. Maximilien Robespierre is a slight, meek idealist who recoils from power, but who will lead his country into the darkness of the Terror.
For these men, the Revolution is a blood rite: the forces they have helped unleash will remake the world, but destroy their lives. From the two-time winner of the Man Booker Prize, A Place of Greater Safety announced Hilary Mantel as one of our greatest living novelists.
Format:
Paperback / softback
Publisher:
HarperCollins Publishers
Dimensions:
198mm x 129mm x 59mm
Category:
Historical fiction
Currently unavailable to Buy Local
RRP: £10.99
Format: Paperback / softback
ISBN: 9780008329730
---
Shelves containing this book
Complete Bibliography (Newest to oldest)
Viewing
1
to
1
of
15
books
Viewing
1
to
1
of
9
books
Viewing
1
to
1
of
12
books