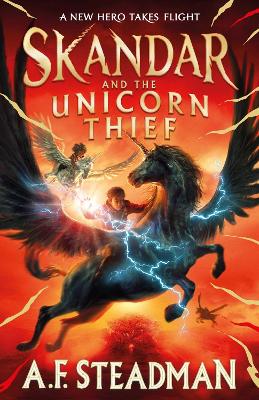 Skandar and the Unicorn Thief
From Shelf: Books Are My Bag Reader Award Shortlists
The first book in a new fantasy adventure series for readers aged 9+. Soar into a world where unicorns are real - and they're deadly. They can only be tamed by the rider who hatches them.
Publisher:
Simon & Schuster Ltd
Published Date:
28/4/2022
Dimensions:
242mm x 161mm x 35mm
Category:
Thrillers (Children's / Teenage)
RRP: £12.99
Format: Hardback
ISBN: 9781398502710
---
Shelves containing this book
Top Ten Best-Sellers of 2022 so far...
Viewing
1
to
1
of
10
books