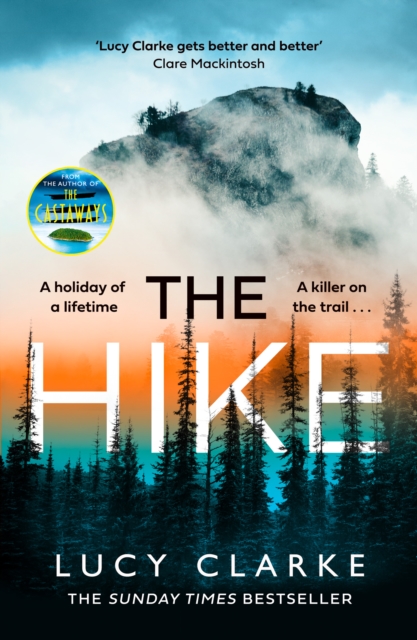 The Hike
From Shelf: All the books I read in the first half of 2023!
*The Sunday Times bestseller*
*DISCOVER YOUR NEXT ESCAPE WITH THE MILLION-COPY BESTSELLING AUTHOR*
'A tear-those-pages thriller' ABIGAIL DEAN'Secrets galore' DAILY MAIL'Atmospheric, haunting, and beautifully written' GILLIAN McALLISTER'Queen of the destination thriller' CLAIRE DOUGLAS
_______________________________________________________________
THE PERFECT DAY FOR A HIKE
Leaving behind their everyday lives, four friends hike out into the beautiful Norwegian wild - nothing between them and the mountain peak but forest, sea and sharp blue sky.
THE PERFECT PLACE TO DISAPPEAR
But there's a darker side to the wilderness. A woman went missing here one year ago, scarring the mountain with suspicion and unanswered questions.
Now, the friends are hiking into the heart of the mystery. And waiting on the trail is someone who'd do anything to keep their secrets buried - and to stop the group walking away alive . . ._________________________________________________________________
Readers love getting swept away with Lucy Clarke's destination thrillers:
'Had me on the edge of my seat'
'Brilliant . . . kept me guessing the whole way through'
'Twists & turns galore, couldn't put it down. Highly recommend!'
'Very clever and I was gripped throughout. Will be reading more from Lucy Clarke for sure!'
'Very evocative and you get really involved with the beautiful setting and characters'
'What a stonkingly fabulous read!'
The Hike was a Sunday Times bestseller for w/e 7/05/2023
Publisher:
HarperCollins Publishers
Published Date:
27/4/2023
Dimensions:
240mm x 159mm x 35mm
Category:
Thriller / suspense
RRP: £14.99
Format: Hardback
ISBN: 9780008462420
---
Shelves containing this book