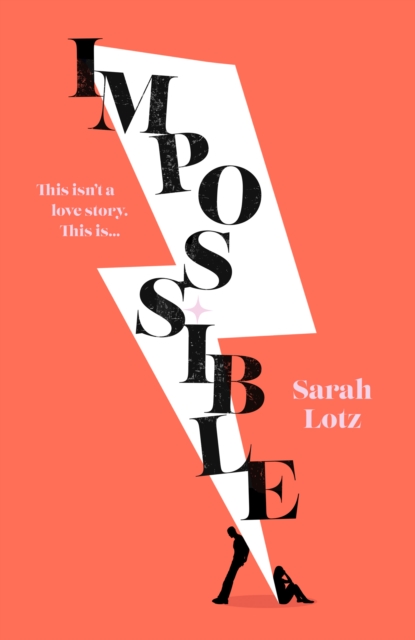 Impossible
From Shelf: Wish list
*Shortlisted for the 2022 Bollinger Everyman Wodehouse Prize for Comic Fiction*
Discover the love story of the year
'The book we all need right now' SARAH PINBOROUGH'Funny, thrilling' EMMA GANNON'Unputdownable' JENNIFER SAINT'Holy s***' GILLIAN MCALLISTER'Breathtakingly good' JOSIE SILVER
The book with the IMPOSSIBLE twist - read it to believe it ..._____________________________________________________________
Nick: Failed writer. Failed husband. Dog owner.
Bee: Serial dater. Dress maker. Pringles enthusiast.
One day, their paths cross over a misdirected email. The connection is instant, electric. They feel like they've known each other all their lives.
Nick buys a new suit, gets on a train. Bee steps away from her desk, sets off to meet him under the clock at Euston station.
Think you know how the rest of the story goes? They did too . . .
But this is a story with more twists than most. This is Impossible.
*JOIN THE OBSESSION NOW*
*Number 1 Kindle bestseller the w/e 02/05/2022*
Everyone is falling for IMPOSSIBLE:
'Holy s***. This book. The zingy dialogue, the romance, the suspense. I loved everything about it' Gillian McAllister
'I feel the same way for this book as I did when I first read One Day. It's going to be a classic' Emma Gannon
'Get ready for this humdinger of a love story to blow your socks off!' Sun
'I was swept away by Bee and Nick's impossible love story . . . utterly hooked from the start' Jennifer Saint
'Plotted to perfection with characters that almost jump off the page . . . Never mind Impossible, this book is Unforgettable' New Books
'A ripping clever story with so much damn heart. I loved it' Lauren Beukes
'Electrifying and alluring all the way to the heartbreakingly epic denouement - this story is impossible to put down' Netgalley reviewer
'Wow. Just. Wow' Netgalley reviewer
'I devoured this book in 24 hours. It was funny, intriguing, painful, joyful and heartbreaking in equal measures' Netgalley reviewer
'A book of absolute genuine beauty' Netgalley reviewer
Publisher:
HarperCollins Publishers
Published Date:
17/3/2022
Dimensions:
227mm x 159mm x 37mm
Category:
Modern & contemporary fiction (post c 1945)
RRP: £14.99
Format: Hardback
ISBN: 9780008464004
---
Shelves containing this book