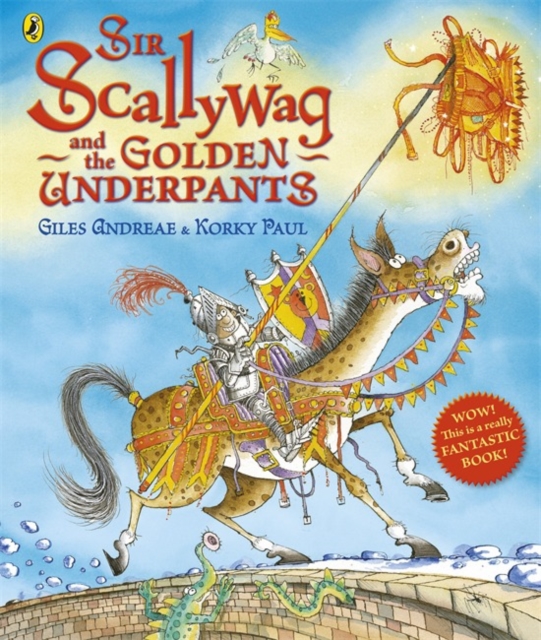 Sir Scallywag and the Golden Underpants
From Shelf: Books for those great of heart but short of stature.
When King Colin's golden pants go missing, he calls for Sir Scallywag, the bravest knight in the land. But ...Sir Scallywag is only 6 years old and with an evil giant to pursue, it's nearly mission impossible. With his trusted steed Doofus at his side, Sir Scallywag proves that even the unlikeliest hero can be the bravest knight of all.
Format:
Paperback / softback
Publisher:
Penguin Random House Children's UK
Dimensions:
248mm x 297mm x 5mm
Category:
Picture storybooks
RRP: £6.99
Format: Paperback / softback
ISBN: 9780141330693
---
Shelves containing this book