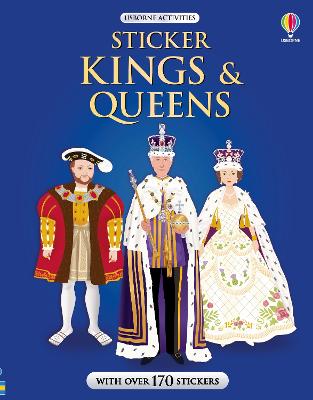 Sticker Kings & Queens
From Shelf: A Right Royal Occasion!
A stunning sticker book packed with monarchs through the ages and sumptuous, historically accurate stickers to complete their outfits. Includes Queen Nefertiti, King Henry VIII, Emperor Qianlong of China, Queen Victoria, Queen Elizabeth II and lots more to dress in ceremonial robes, crowns, gowns, ruffs, hats, wigs, collars and cravats.
Format:
Paperback / softback
Publisher:
Usborne Publishing Ltd
Published Date:
27/4/2023
Dimensions:
305mm x 238mm x 4mm
Category:
Interactive & activity books & packs
RRP: £7.99
Format: Paperback / softback
ISBN: 9781805314929
---
Shelves containing this book