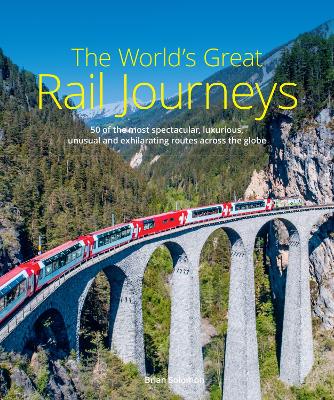 The World's Great Rail Journeys
From Shelf: All Aboard!
Describes over 50 of the world's most exciting, unusual and exotic railway journeys, including North America, Europe, Africa, Asia and Australasia, updated to include photographs of new trains travelling on the same spectacular routes. Each journey is accompanied by a route map.
Publisher:
John Beaufoy Publishing Ltd
Published Date:
16/12/2022
Dimensions:
223mm x 267mm x 21mm
Category:
Transport: general interest
RRP: £25
Format: Hardback
ISBN: 9781913679293
---
Shelves containing this book