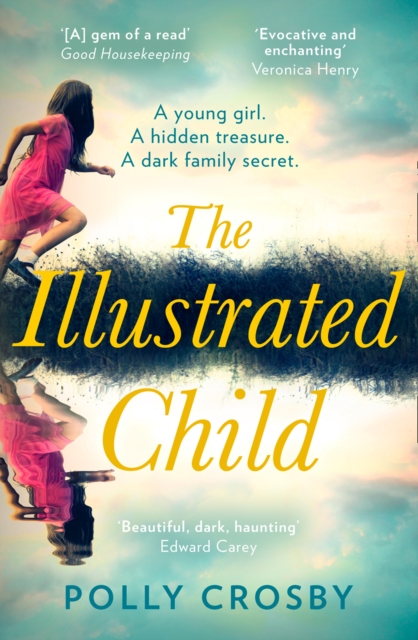 The Illustrated Child
From Shelf: What's In The Box Mrs Harris?
A young girl. A hidden treasure. A dark family secret.
'Evocative and enchanting - a future classic' Veronica Henry'An extraordinary debut... beautiful, dark, haunting' Edward Carey'A captivating coming-of-age story' Daily Mail'A bewitching read' Woman & Home
Romilly Kemp has an idyllic childhood, roaming the wilderness that surrounds her father's ramshackle farmhouse. But when he makes her the star of his beautifully illustrated books, her carefree if somewhat lonely existence is threatened.
The books are thought to hold clues to an elaborate treasure hunt, and strangers turn up at their door, anxious to get a glimpse of the 'Kemp Treasure Girl'. But when her father falls ill, leaving Romilly more isolated and alone than ever, she begins to delve deeper into the books - and her past.
As she makes sense of the clues he has hidden, she finds a truth that is far darker and more devastating than any treasure hunt has a right to be. For not everything that is hidden is gold.
Praise for The Illustrated Child:
'Evocative and enchanting - a future classic and a star in the making' Veronica Henry
'An extraordinary debut... beautiful, dark, haunting and unforgettable. I loved it' Edward Carey
'A captivating coming-of-age story with memorable characters beautifully brought to life in a setting dripping with atmosphere' Daily Mail
'Part fantasy, part coming of age, the undercurrents of child neglect and mental ill health pull at you all the way through this poignant tale' Heat
'A bewitching read' Woman & Home
'Written in fine, delicate prose, this treasure of a debut takes up the palette of emotions and paints with all the colours. Beautiful' Nydia Hetherington
'Exquisitely written, stunning, totally unique. Everyone needs to read this' Jessica Ryn
'A magical tale, beautifully written, evocative and mysterious, and stitched through with a dark thread that I wasn't expecting. What a wonderful book' Anita Frank
'A beautifully written tale that evokes dreams and imagination' Daily Record
Format:
Paperback / softback
Publisher:
HarperCollins Publishers
Dimensions:
198mm x 129mm x 27mm
Category:
Modern & contemporary fiction (post c 1945)
RRP: £8.99
Format: Paperback / softback
ISBN: 9780008358440
---
Shelves containing this book
Viewing
1
to
1
of
7
books