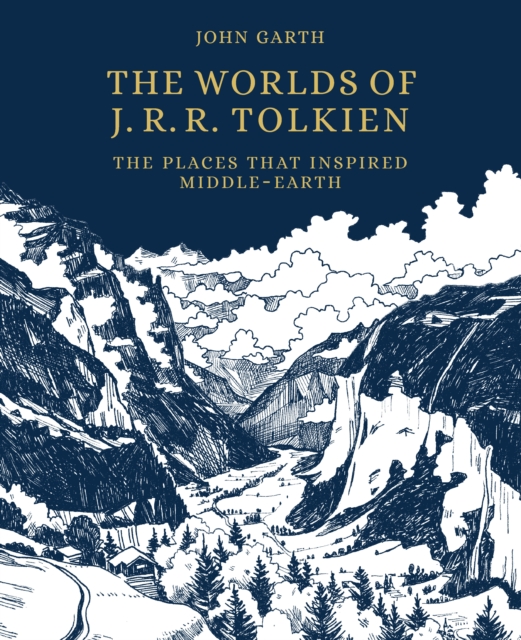 The Worlds of J.R.R. Tolkien
From Shelf: What's In The Box Mrs Harris?
An exploration of Tolkien's influences by renowned expert John Garth.
"Every page brings forth the elegiac tone of JRR Tolkien's work... It is a beautiful book, including many wonderful pictures by Tolkien himself... Garth's book made me realise the impact that Tolkien has had on my life."The Times A lavishly illustrated exploration of the places that inspired and shaped the work of J.R.R. Tolkien, creator of Middle-earth. This new book from renowned expert John Garth takes us to the places that inspired J.R.R. Tolkien to create his fictional locations in The Lord of the Rings, The Hobbit and other classic works. Featuring more than 100 images, it includes Tolkien's own illustrations, contributions from other artists, archive images, maps and spectacular present-day photographs. Inspirational locations range across Great Britain - particularly Tolkien's beloved West Midlands and Oxford - but also overseas to all points of the compass. Sources are located for Hobbiton, the elven valley of Rivendell, the Glittering Caves of Helm's Deep, and many other key spots in Middle-earth, as well as for its mountain scenery, forests, rivers, lakes and shorelands. A rich interplay is revealed between Tolkien's personal travels, his wide reading and his deep scholarship as an Oxford professor. Garth uses his own profound knowledge of Tolkien's life and work to uncover the extraordinary processes of invention, to debunk popular misconceptions about the inspirations for Middle-earth, and to put forward strong new claims of his own. Organised by theme, The Worlds of J.R.R. Tolkien is an illustrated journey into the life and imagination of one of the world's best-loved authors, an exploration of the relationship between worlds real and fantastical, and an inspiration for anyone who wants to follow in Tolkien's footsteps.
Format:
Paperback / softback
Publisher:
Quarto Publishing PLC
Dimensions:
260mm x 210mm
Category:
Biography: literary
RRP: £16.99
Format: Paperback / softback
ISBN: 9780711279858
---
Shelves containing this book