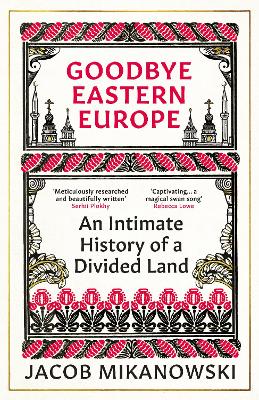 Goodbye Eastern Europe
From Shelf: The BA Summer Books Catalogue
A farewell to Eastern Europe and its vanishing culture.
'Do not rush to bid farewell to eastern Europe until reading this book. Meticulously researched and beautifully written, this very personal story of the place that one can't find on the map pays tribute to the origins of the experiences, cultures and ideas that continue to shape political and ideological battles of the modern world.' Serhii Plokhy
An epic history of the 'other' Europe, a place of conflict and coexistence, of faith and folklore
Eastern Europe is more than the sum total of its annexations, invasions and independence declarations. From the Baltics to the Balkans, from Prague to Kiev, the area exuded a tragicomic character like no other.
This is a paean for a disappearing world of movable borders, sacred groves and syncretism. And an invitation to not forget.
Publisher:
Oneworld Publications
Published Date:
18/5/2023
Dimensions:
234mm x 153mm x 34mm
Category:
European history
RRP: £22
Format: Hardback
ISBN: 9780861542598
---
Shelves containing this book