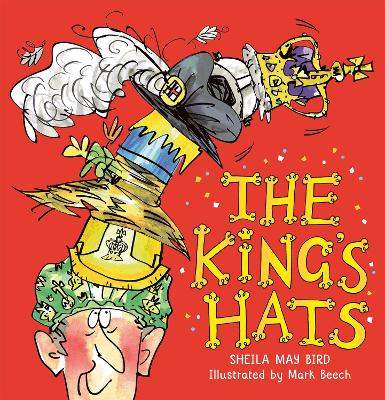 The King's Hats
From Shelf: The BA Summer Books Catalogue
A picture book about the reign of King Charles III, with gently rhyming text for children to explore all the roles their king might have to taken on through the hats he will have to wear.
A perfect picture book to celebrate the Coronation and beyond.
King Charles the III is now King of the United Kingdom and the Commonwealth and he is finding his new crown just a little heavy to manage. But his good friend Tom the gardener is on hand to show him that kings must wear all sorts of hats and that he must be brave and allow himself to be the king he was born to be.
Sheila May Bird's joyful rhyming text will delight little ones as they explore all the roles their king might have to take during his reign and gently explores themes of being brave and finding courage.
Accompanied by Mark Beech's glorious and hilariously warm illustrations with a caricature-style that brings the stars of the story to life.
'Even the most ardent republican will find something to make them smile.' The Bookseller
Format:
Paperback / softback
Publisher:
Welbeck Publishing Group
Published Date:
30/3/2023
Dimensions:
260mm x 250mm
Category:
People & places (Children's / Teenage)
RRP: £7.99
Format: Paperback / softback
ISBN: 9781803381329
---
Shelves containing this book