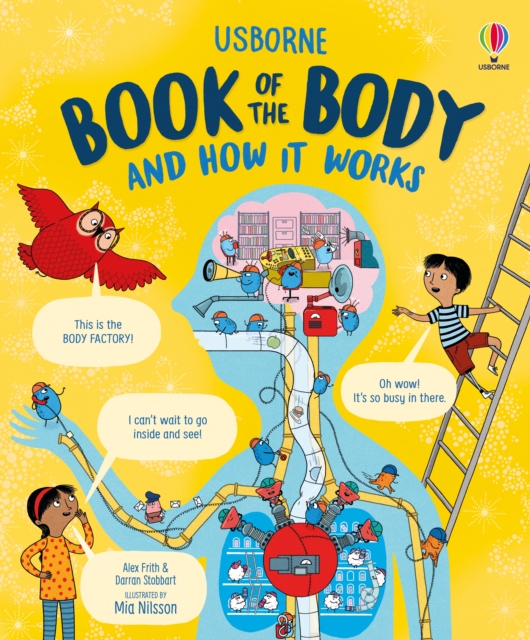 Usborne Book of the Body and How it Works
From Shelf: The BA Christmas Catalogue.
Follow the owl professor as he takes two children on a tour of a body. But not just any human body - a gigantic factory building built to explain how real bodies work, from cell 'building blocks' to conveyor belts that carry life-giving energy packets and transport defenders to repel germ attacks! This beautifully illustrated book will open children's eyes to the wonder and weirdness of what's going on inside them.
Publisher:
Usborne Publishing Ltd
Published Date:
28/9/2023
Dimensions:
295mm x 247mm x 10mm
Category:
Science & technology: general interest (Children's / Teenage)
RRP: £12.99
Format: Hardback
ISBN: 9781474998413
---
Shelves containing this book