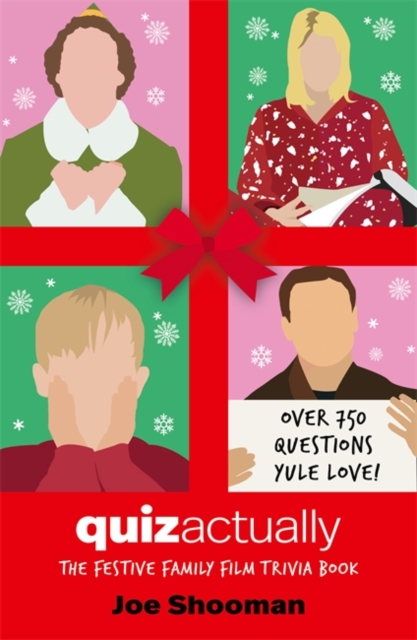 Quiz Actually
From Shelf: The BA Christmas Catalogue.
Test how well you know your most beloved festive films this Christmas with tricky trivia for all the family!
Which Christmas film do you love the most? Which Christmas film do you hate the most? What even counts as a Christmas film? Argue out all these questions and more before you even open the ultimate Christmas Day family game book. Because from Love Actually to Home Alone, It's a Wonderful Life and beyond, every family has its favourites. But how much can we really remember about those films we watch every single year? Packed full of tricky, fun and entertaining quiz questions, Quiz Actually will test you and your loved ones this Christmas on the movies we love to watch every year. Get ready to find out who really knows their Christmas crackers from their Christmas turkeys, and their Miracle on 34th Street from their Nightmare On Elm Street. It's time to separate the Die Hards from the try-hards with the ultimate festive family film trivia book. Over 750 questions and featured films include:Love, ActuallyHome AloneIt's a Wonderful LifeElfThe GrinchThe Nightmare Before ChristmasScroogedBridget Jones's DiaryHarry PotterThe HolidayDie Hard (yes)and many, many more!
Publisher:
John Blake Publishing Ltd
Published Date:
12/10/2023
Dimensions:
204mm x 138mm x 31mm
Category:
Trivia & quiz question books
RRP: £12.99
Format: Hardback
ISBN: 9781789467123
---
Shelves containing this book