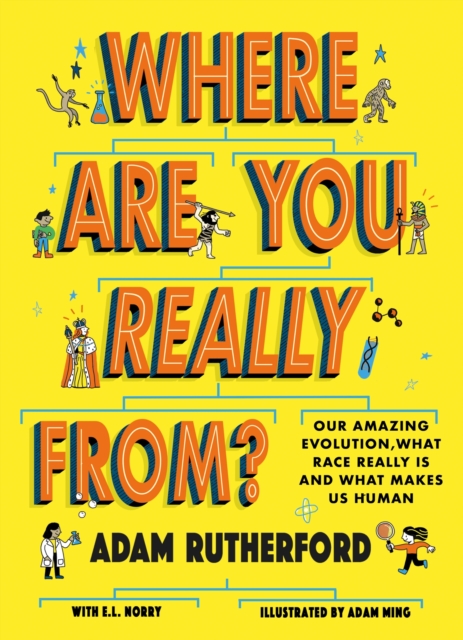 Where Are You Really From?
From Shelf: The BA Christmas Catalogue.
Inspired by the bestselling A Brief History of Everyone Who Ever Lived and the Sunday Times bestseller How to Argue with a Racist, award-winning geneticist, writer and broadcaster, Adam Rutherford takes children on an amazing adventure through million years of human history, teaching them all about evolution, race and the real human story.
Publisher:
Hachette Children's Group
Published Date:
28/9/2023
Dimensions:
153mm x 215mm x 16mm
Category:
True stories (Children's / Teenage)
RRP: £9.99
ISBN: 9781526364241
---
Shelves containing this book