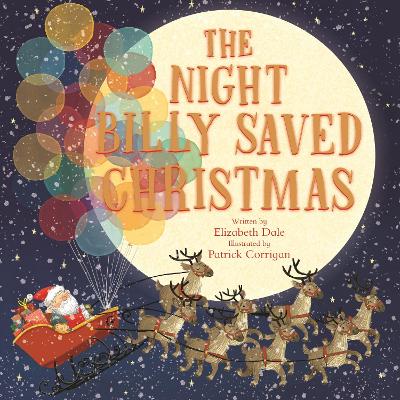 The Night Billy Saved Christmas
From Shelf: The BA Christmas Catalogue.
Fly up, up and away with Billy and his balloons on a silly seasonal sleigh ride!Billy loves to sell balloons with his dad on Christmas Eve. But one year, when the wind blows harder, Billy and his balloons are whisked into the air on a thrilling festive adventure!Higher and higher they soar, over snowy meadows and frozen lakes, as a silly assortment of friends are swept along for the ride! But when Billy hears a familiar jingling sound and spots Santa's sleigh slowing down ahead, they must come up with a BIG plan to help save Christmas.Will Billy be able to land safely and use his balloons to deliver Santa's Christmas presents?With charming illustrations and a stunning gatefold of Santa and his sleigh, The Night Billy Saved Christmas is the perfect Christmas Eve read from an award-winning author-illustrator team. Full of festive surprises, silly humour and Christmas kindness. Little ones will love the heartwarming core message that you are never too small to make a difference!
Format:
Paperback / softback
Publisher:
Templar Publishing
Published Date:
12/10/2023
Dimensions:
250mm x 250mm x 3mm
Category:
Picture storybooks
RRP: £7.99
Format: Paperback / softback
ISBN: 9781800787827
---
Shelves containing this book