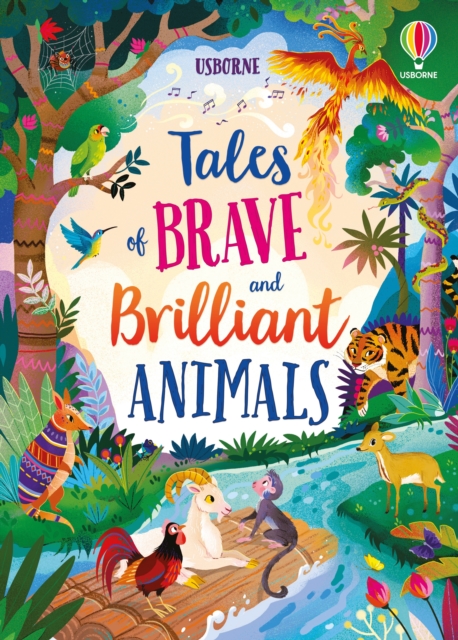 Tales of Brave and Brilliant Animals
From Shelf: The BA Christmas Catalogue.
A beautiful anthology for animal lovers of ten folk tales, beautifully retold for a new generation of readers. Discover how Anansi the spider brought stories to the world, how trickster Coyote stole fire and follow a heroic wolf who helps a prince find a firebird. Full of magic and wonder, these tales will take you around the world, from desolate mountains and winter forests to lush jungles, meeting brave and inspiring animals along the way.
Publisher:
Usborne Publishing Ltd
Dimensions:
246mm x 176mm x 19mm
Category:
Animal stories (Children's / Teenage)
RRP: £12.99
Format: Hardback
ISBN: 9781803706597
---
Shelves containing this book