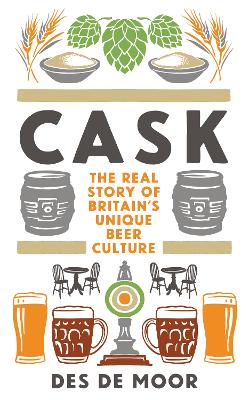 CASK
From Shelf: The BA Christmas Catalogue.
How beer is made and packaged, and what makes cask beer unique and essential, are explained in clear and accessible terms. How cask, as we know it today, emerged as brewing techniques evolved in the 18th and 19th centuries, and how it persisted in the UK.
The explosion of craft brewing in recent years has engaged a whole new and youthful audience with speciality beer, but in a very different way from the beer consumer movements of the past. The level of technical knowledge among brewers and homebrewers has also reached a new peak. Many of the new beers currently causing excitement are in keg and can, and there's a danger that styles linked with the past and tradition could get left behind in the scramble for innovation and novelty.
Format:
Paperback / softback
Dimensions:
170mm x 240mm
Category:
Alcoholic beverages
RRP: £17.99
Format: Paperback / softback
ISBN: 9781852493844
---
Shelves containing this book