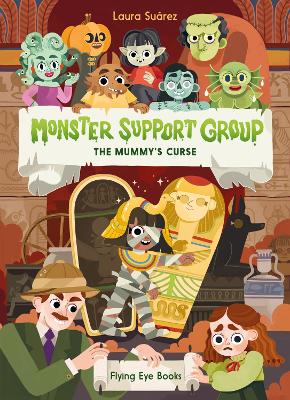 Monster Support Group: The Mummy's Curse
From Shelf: The BA Christmas Catalogue.
Join the newest publication in the Monster Support Group series!
Meet Anatiti: the most stubborn pharaoh in Ancient Egypt. Being chosen by the gods has given her quite an ego! After all, she knows best, not her pesky advisors. But when tragedy strikes and she is cursed, she realises maybe they had some good advice after all. Stuck inside a tomb for thousands of years, taken by an explorer and brought to the village of Dreadbury, will this mummy finally learn to listen and head off into the afterlife?
Format:
Paperback / softback
Publisher:
Flying Eye Books
Published Date:
5/10/2023
Dimensions:
279mm x 202mm
Category:
Comic strip fiction / graphic novels (Children's / Teenage)
RRP: £9.99
Format: Paperback / softback
ISBN: 9781838741327
---
Shelves containing this book